Be Pharmacy's Future
The Master of Science in Pharmacy (MScPhm) is an advanced professional practice program for experienced pharmacists that builds on entry to practice degree programs.
The MScPhm program educates and trains pharmacists with high potential for leadership and a passion for becoming clinical pharmacy academics and leaders.
The program provides an opportunity for students to gain advanced clinical therapeutic knowledge and practice experience in a defined area, in addition to research, education and leadership skills.
Educational Programs for Practicing Pharmacists
Practicing pharmacists have several options for education at the Leslie Dan Faculty of Pharmacy.  This chart provides a brief summary of these options.  Please contact each program for more information.
MScPhm
MSc & PhD
PharmD for Pharmacists
Pharmacy Residency Year 1
Pharmacy Residency Year 2

"To gain advanced therapeutic knowledge and practice experience in a defined area, along with research, education and leadership skills."

"Research-intensive programs of study in a wide range of areas leading to Master's and Doctoral degrees."

"Advancing knowledge and skills beyond the BScPhm degree"

"Focus on direct patient care, pharmacy operations, project management and personal practice aspects of pharmacy practice."

"Focus on direct patient care, teaching, and research" to prepare "for interprofessional management of complex patient cases"

Courses
Clinical practicum
Research

Thesis-focused
Minimal coursework

2 years full-time
2-5 years part-time / full-time
Up to 4 years part-time
1 year
1 years
Required: ++ experience (residency preferred)
Required: undergraduate degree
Required: practicing pharmacists without PharmD
Required: entry-to-practice degree
Required: year 1 residency
Tuition
Tuition + stipend
Tuition
Stipend
Stipend

 Example career options

Clinical Faculty
Clinical Practice Lead
Tenure Stream Faculty
Clinician Scientist
Clinical Pharmacist
(various roles)
Clinical Pharmacist
(various roles
Clinical Practice Lead
(various roles)
Applications are now being accepted for a September 2020 start date.  The deadline for application is May 4, 2020.  Applications received after this date will be considered.  Please contact the MScPhm program office regarding late applications.
The MScPhm program follows the same application process as our other graduate programs with the exception that an interview (in person or via video-chat) is required. Please visit the application process section for additional details, required documents, and deadlines.
Admission Requirements
Applicants to the MScPhm program must have:
Bachelor's degree in Pharmacy or PharmD degree or equivalent from an accredited (CCAPP) Canadian Pharmacy program or an accredited (ACPE) American Pharmacy Program or a

License to practice pharmacy (any Canadian jurisdiction) or a
Bachelor's degree in Pharmacy or PharmD degree or equivalent from any International Pharmacy School and successful completion of the Pharmacy Examining Board of Canada (PEBC) Evaluating Exam.
Additionally, applicants must have:
Pharmacy practice experience. Completion of a Year 1 Pharmacy Residency program is preferred.
The equivalent of a University of Toronto B+ (77-70%) in the last two years of study.
Secured a potential supervisor within the department of pharmaceutical sciences at the Leslie Dan Faculty of Pharmacy. Applicants are encouraged to contact prospective supervisors in the Department of Pharmaceutical Sciences. The supervisor must hold a Graduate Appointment at the Faculty as well as at the School of Graduate Studies.
Program Supervision
Please note that this program includes clinical and research work with a primary supervisor, and applicants are required to identify a clinical area of focus. We encourage applicants to reach out to potential supervisors early in the application process, although a supervisor is not required to apply.
Potential areas of focus for the 2020/21 academic year:
Program availability will be filled on an ongoing basis, with a deadline of May 4, 2020. Please contact us directly for any application requests beyond this date.
Program Tuition
$12,400 for domestic students
$54,310 for international students
News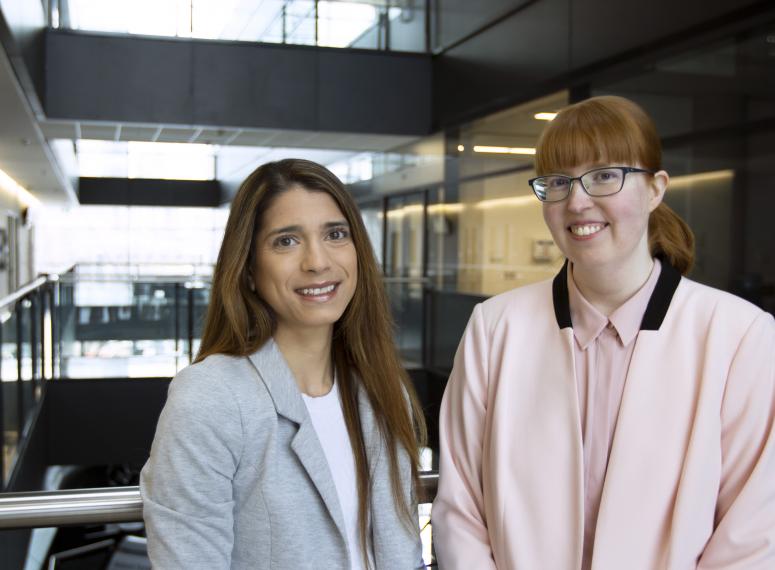 The first two students of the Leslie Dan Faculty of Pharmacy's new Masters of Science in Pharmacy have different research and clinical interests, but they share a passion for education and a desire to have an impact on the future of the pharmacy profession.
Read More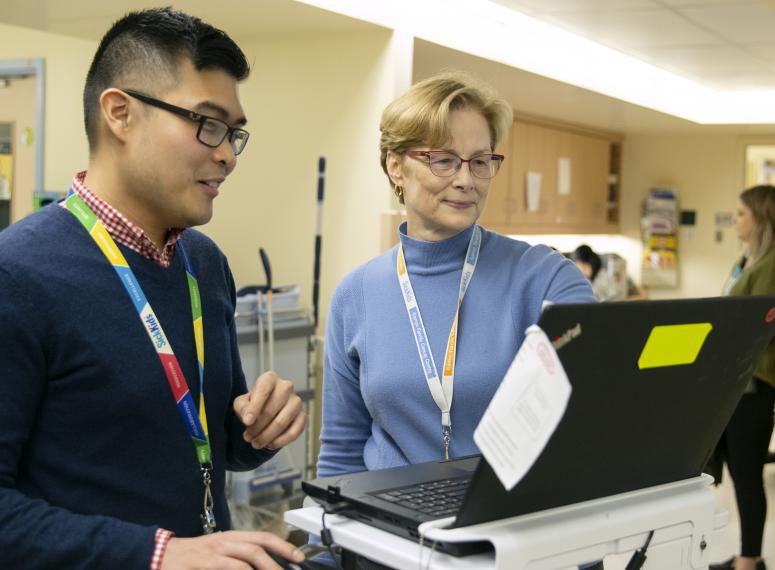 The Leslie Dan Faculty of Pharmacy at the University of Toronto is pleased to announce...
Read More
Program Contact
144 College St. Toronto, Ontario M5S 3M2