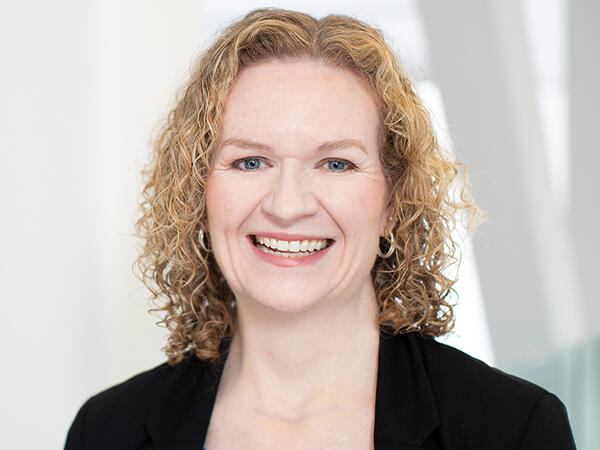 Lisa
McCarthy
Clinical Pharmacy Research
Drug Safety
Health Services Research
Institute for Better Health, Trillium Health Partners
100 Queensway West - Clinical Administrative Building, 6th Floor
Missisauga ON L5B 1B8
Canada
Area of Research
Lisa McCarthy is a clinician scientist at Trillium Health Partners, where she performs clinical pharmacy and health services research. Her research focuses on medication management and the continuity of health care, with the aim of reducing medication-related harm and optimizing people's, particularly older adults, experiences with their medications.
Research Challenge
Medication-related harms and drug therapy problems, such as unforeseen side effects of a single drug or the harmful interaction of a combination of drugs, are serious and often preventable. They can result in costly hospital admissions and increase a person's risk for functional and cognitive decline.
Medication-related harm is common among older adults, who are also more likely to take multiple medications. The use of multiple medications, also called polypharmacy, is a major risk factor for medication-related harm. Unintentional medication discrepancies or medication errors, which commonly occur during transitions of care, also increase risk of medication-related harm. When people's care is transferred from one care setting to another, their health information and medication history may be miscommunicated. But if accurately communicated, this information would enable health care providers to administer or prescribe the most appropriate medications.
Proposed Solution
McCarthy is interested in optimizing medication management by determining how medications should be prescribed and deprescribed. Using qualitative and quantitative research methods, including interviews and observational studies, she investigates how health care providers prescribe and deprescribe medications and how patients use them. McCarthy is part of a team that develops clinical practice guidelines for improving medication management and even stopping the use of certain medications where appropriate. McCarthy is also exploring the role that pharmacists can play in enhancing medication management during care transitions, as well as evaluating improved integration of pharmacists in health care teams as a way to enhance the quality of care and reduce the risk of patient harm.
Impact To Date
McCarthy's research enhances current knowledge about the risk factors of medication-related harm and identifies a number of key strategies to optimize the way medications are managed. By improving the quality of health care delivery, McCarthy's work will improve patient health outcomes and reduce health system costs associated with hospital admissions. Her research and clinical guidelines have had global impact on deprescribing practices. In Canada, her work has led to policy changes for deprescribing certain medications and has informed educational standards that guide future pharmacists to become leaders in medication management.
Publications
---
Keywords: medication safety, models of care, Canada Pharmacy of Care, care transitions, aging, older adults, ambulatory health care delivery, polypharmacy