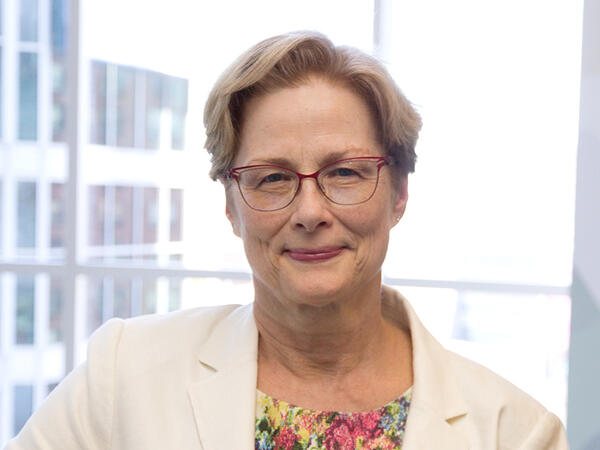 Lee
Dupuis
Clinical Pharmacy Research
The Hospital for Sick Children
555 University Ave
Toronto ON M5G 1X8
Canada
Area of Research
Lee Dupuis is a clinician scientist whose work focuses on the supportive care of children with cancer or undergoing hematopoietic stem cell transplantation (HSCT). She is interested in assessing patient-reported outcomes and controlling treatment-related symptoms such as nausea and vomiting.
Research Challenge
Cancer treatments are associated with many nasty side effects, some of the most distressing being nausea and vomiting. Because many children with cancer today are cured and live long lives, their journey through the disease must be as safe as possible, and their quality of life during treatment, including symptom management, is a priority. Children often have difficulty expressing what they are going through, making it harder for clinicians to know the best way to support them. With a better understanding of individual childhood cancer patients' supportive care needs, clinicians will be able to treat and manage symptoms better, ultimately improving treatment outcomes and quality of life during and after cancer.
Proposed Solution
Lee Dupuis' research is meant to provide a better understanding of the experiences of children with cancer and improve their quality of life. She searches for methods that will help children communicate their supportive care needs. She develops and implements symptom screening tools and patient-reported outcome measures that not only provide a better understanding of a child's experience, but can also be used to systematically evaluate interventions meant to improve their experiences and manage symptoms.
Dupuis uses symptom screening tools and patient-reported outcome measures in clinical trials to assess interventions aimed at preventing or managing treatment-related symptoms such as chemotherapy-induced nausea and vomiting. She also develops and implements clinical practice guidelines to improve the quality of care and symptom management for children undergoing cancer treatments.
Impact To Date
Dupuis' work has far reaching impact on the health and quality of life of children with cancer. She has used the results of her research to develop clinical practice guidelines regarding treatment-related symptom prevention and management that have been endorsed by the Pediatric Oncology Group of Ontario (POGO), the Children's Oncology Group and groups in several other jurisdictions. Dupuis has also developed and validated important symptom-screening tools, such as the Symptom Screening in Pediatrics (SSPedi) tool, which evaluates 15 symptoms important for children with cancer, and the Pediatric Nausea Assessment Tool (PeNAT), which has changed the way clinicians evaluate nausea severity, a symptom important to patients and parents. Dupuis is evaluating these tools for routine use in clinical practice and is studying the implementation of clinical care guidelines to address treatment-related symptoms in pediatric oncology centres.
Publications
---
Keywords: children, supportive care, cancer, HSCT, haematopoietic stem cells, stem cell, pharmacokinetics, pharmacogenetics, symptom control, pediatric oncology, symptom screening, supportive care, clinical practice guidelines, implementation science