The Continuous Professional Development program equips pharmacists, industry professionals, researchers, scientists, and allied professionals to better respond to patient needs. These accredited courses are developed to expand knowledge and improve competency in specialized areas of pharmacy practice.
Upcoming Courses
Non-hazardous and hazardous sterile compounding

Sterile compounding in pharmacy is essential for providing safe, high-quality products to patients. In this course, you will learn the core principles of safe compounding practices. You will explore the practical application of NAPRA and Health Canada's directives, as well as policies regarding manufacturing and compounding of medications. You will develop foundational knowledge in compounding methods, safe use of parenteral compounded products, formulation stability and risk assessment. You will come to appreciate the need for organizational investment in new technologies and staff specializations such as informatics and quality assurance. There are no prerequisites for this course.

This course is accredited by the Canadian Council on Continuing Education in Pharmacy. CCCEP number: 1528-2021-3261-B-Z

 

Audience

Pharmacy Directors, managers and supervisors
Community pharmacists
Hospital pharmacists
Pharmacy technicians
Pharmacy students
Pharmacy technician students
Quality assurance personnel
Veterinarians

 

Course Dates and Deadlines

Fall 2023 course offering: October 30, 2023 to December 17, 2023

Registration deadline: October 23, 2023

Fees: $1495 + HST

Registration for the course must be completed online.

 

 

Withdrawal Deadlines 

Full refund: withdraw by the end of the first week

75% refund: by the end of the second week 

50% refund: by the end of the third week

Why enroll in the course?

This program is needed for all staff and hospital/community administrators who perform or supervise any activities related to sterile and non-sterile hazardous and non-hazardous compounding, including clinical research trials and use of Special Access Programme medications. The compounding landscape is changing, requiring the implementation of the new Canadian NAPRA standards for sterile and non-sterile hazardous and non-hazardous compounded products.

This is due in part, to the several serious medication events including patient deaths that occurred in the US and Canada as a result of contaminated intravenous products or inappropriately compounded intravenous and oral products. This program will enable participants to understand current Canadian regulations and risks associated with compounding which can cause serious patients harm including death if not performed appropriately. This program is important as the current pharmacy landscape is changing from manual compounding processes to implementation of new technologies in order to fulfil Pharmacy Colleges accreditation requirements related to process standardization and product traceability.

Trends show that more and more healthcare organizations are committed to implementing new technologies and following new Canadian compounding regulations which includes implementation of safe compounding practices as a part of their quality improvement management programs.

 

Learning Outcomes

By the end of this course, learners will be able to:

Adopt and follow safe compounding practices.
Help your organization apply and sustain a culture of high-quality compounding practices.
Ensure patient safety with respect to sterile compounds.
Promote organizational investment in new technologies to support safe compounding processes.

Advanced Knowledge and Skills of Originator and Biosimilar Biologics: For Health Care Providers

About this course

This course aims to provide advanced knowledge and skills for health care professionals on the topic of biosimilars, a class of biologic drugs or medical therapies that are highly similar to an existing originator medication that is off patent.

Biosimilars present a rapidly growing area in pharmaceutical development, treatment options, and patient care that require an evidence-informed implementation approach.

As awareness and use of biosimilars increases globally, this course will provide information and guidance to support the effective and safe use of biosimilars in clinical settings among health care providers.

The course will focus on enhancing knowledge and skills to affect change in attitude and behaviour of health care providers related to biosimilars.

The course will utilize a modular approach to provide content that is accessible and informative to all learners, including pharmacists, physicians, nurses, students and young professionals, industry, and policy-makers.

This course may be eligible for continuing education credits through professional accreditation bodies.

The course will also provide learners with opportunities to develop skills in each of these knowledge areas, with the overall aim of improving patient-provider communication and perceptions of biosimilar use and establishing a consistent foundation among health care providers for communicating with patients about biosimilar treatment.

This course will build off of the material in BSS101 to provide advanced knowledge and skills related to use and implementation of biosimilar medications in clinical settings.

Course Dates and Deadlines

16 weeks, 3-6 hours per week

Self-paced

Free
News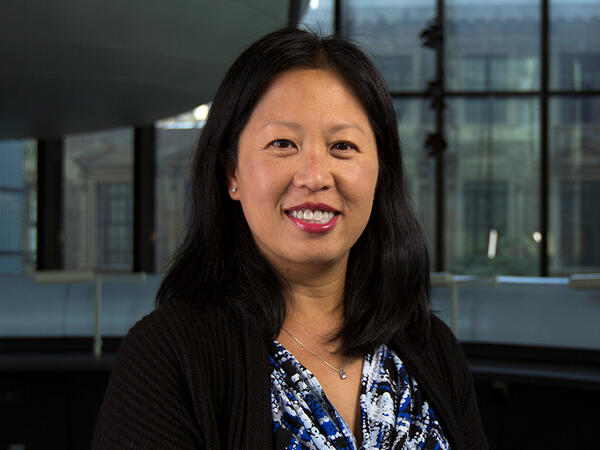 Associate Professor, Teaching Stream Kathy Vu has accepted the position of Director, Continuous Professional Development at the Leslie Dan Faculty of Pharmacy.
Read More