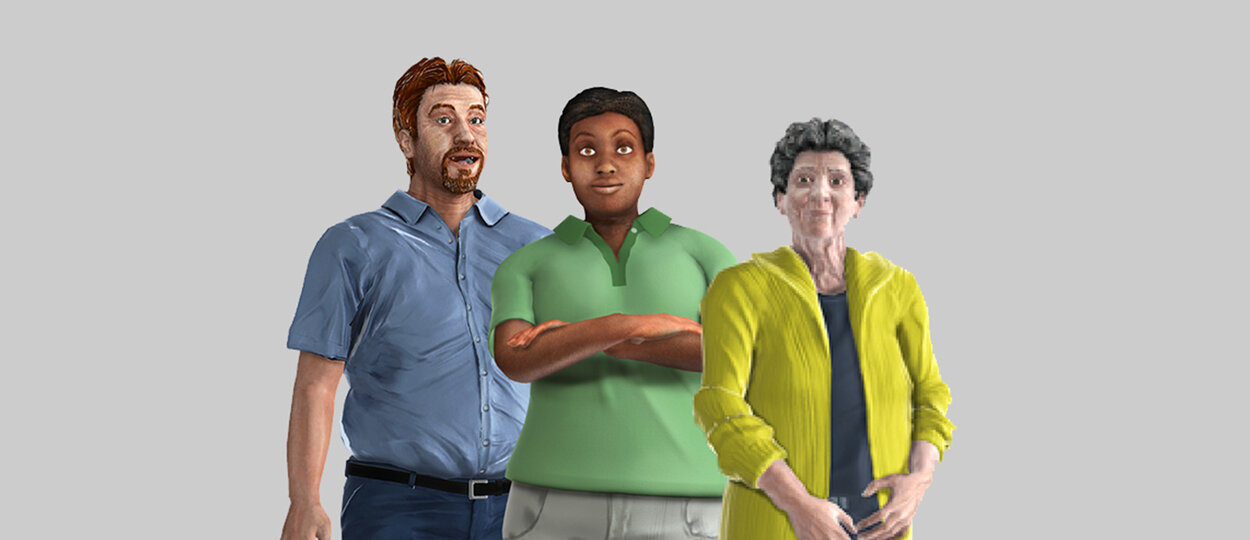 When COVID-19 hit, all classes at the University of Toronto were required to transition online within weeks. For Natalie Crown, Assistant Professor in the Teaching Stream at the Leslie Dan Faculty of Pharmacy, this presented a significant challenge. Crown leads a second year physical assessment and injections course where students learn to assess patient symptoms and interpret physical findings. The course is typically conducted in a simulation lab using mannequins to help build patient care skills in a setting that is closer to real life. "We had two simulation labs left and could have just converted to lectures but I had piloted an online simulation platform and saw this as an opportunity to implement it in the course," said Crown. This is the first time a virtual simulation platform has been used for physical assessment in pharmacy education in Canada.
Digital patient platform gives real-time feedback
The platform, Digital Clinical Experiences developed by Shadow Health, allows students to engage with a patient avatar to perform a physical exam and gather patient history information. The students then develop recommendations for a pharmacy care plan as a follow-up assignment.
Second year PharmD student Andrea Sarbu found the experience of assessing "Tina" who was having asthma-related problems, very helpful for building her skills. "It really helped me perform a complete physical assessment," said Sarbu. "I could also replay the sounds to hear the differences in breathing in normal and unhealthy lungs which was very useful. The graphics were very good quality and the patient interactions felt very real."
Immersive experience helps students combat distractions
Crown said that overall the students had very positive feedback about the platform and some even felt it was an improvement over using simulation mannequins in the lab. The interactive components also helped students focus more on the content and avoid feeling distracted while completing the course remotely. "There's lots of distractions on the internet for me so I enjoyed the more interactive and immersive learning environment," said Ann Chang.
Investing in student experience crucial to quality education
Since the outbreak of COVID-19 pharmacists have continued to work on the frontlines of patient care, whether in community pharmacies, hospitals or in other areas of care. As highly accessible medication experts, pharmacists have an important role to play in the management of chronic conditions like asthma, diabetes or heart failure – illness that don't go away in the midst of a pandemic. Ensuring that next-generation pharmacists continue to receive high quality clinical education even while working remotely is a top priority for faculty and staff at the Leslie Dan Faculty of Pharmacy.
While the tight turnaround time to launch the digital patient platform was a challenge, Crown is glad she pushed through to make it available for students. "It's really important to invest in student experience on a regular basis but it's particularly important when a challenge like the global pandemic unexpectedly affects how we typically approach learning and education," Crown said, also pointing to the support and collaboration she received from other colleagues at the Faculty.
Given this is the first time a virtual digital simulation platform has been used in pharmacy education in Canada, Crown is also working to share the experience with other faculties of pharmacy across the country. "I think there's a real opportunity here to apply innovative instructional design that will help us train exceptional pharmacists into the future."
Images c/o ShadowHealth