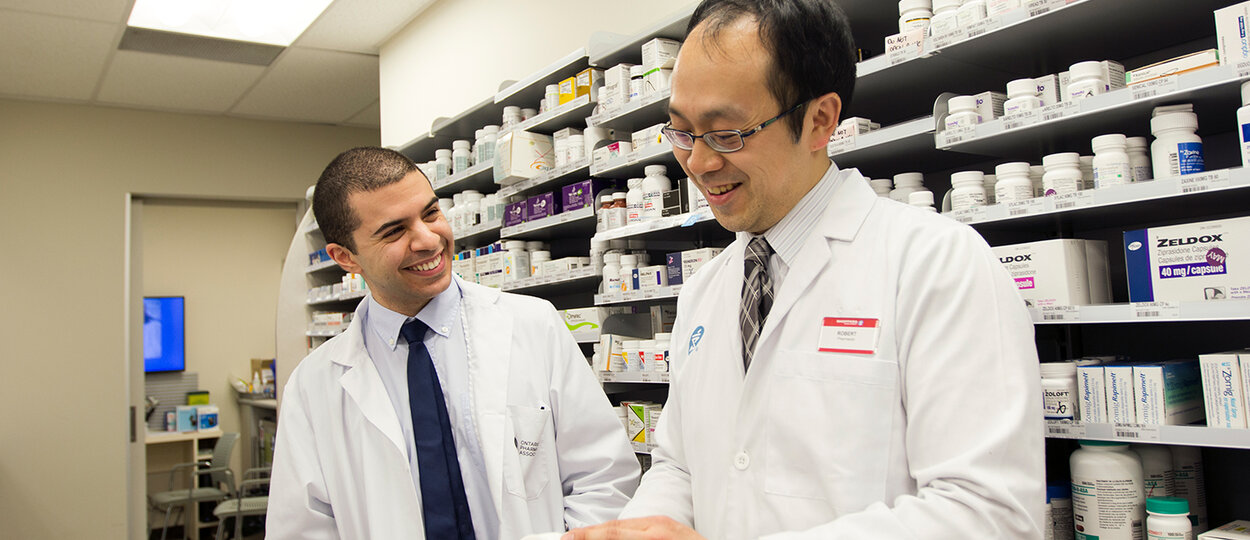 Four advanced practice preceptors have been recognized for their exceptional teaching and mentorship to the next generation of pharmacists. Nominated by their students, the Leslie Dan Faculty of Pharmacy's 2020 APPE Preceptors of the Year demonstrate a high level of commitment to their pharmacy practice, their patients and their students.
With clinical rotations being a key part of a pharmacy student's education, preceptors have significant impact on a student's experience. Their mentorship helps students to grow their skills and gain exposure to new areas of clinical practice. At the same time, preceptors often remark that they also learn from the students and the perspectives and experiences that they bring to the rotation.
The Faculty congratulates the four recipients of the 2020 Preceptor of the Year award.
Roya Askarian
Roya Boutique Pharmacy
"I love teaching and coaching the next generation of pharmacists and promoting clinical reasoning, critical thinking and problem solving.…I am very honoured to be awarded Preceptor of the Year. It means I was able to accomplish what I love the most: teaching and passing my knowledge to others. My students become like my children, and I want nothing but the best learning experience for them. The recognition puts their appreciation into perspective, but the real award for me is to see them becoming the best they can be."
Joseph Chin
Scarborough Health Network – Centenary
"I enjoy sharing the interesting cases I encounter daily with my students.…Showing them how medications are used in real practice and seeing them learn brings me satisfaction. New students also keep me on my toes – I learn from them too. It is an honor for me to receive this award, especially since the nomination is initiated by students. I do this to pay it forward and to help prepare students for their future careers in pharmacy. The fact that students appreciate this work means that they value my efforts."
Greta Ho-Mah
North York General Hospital – Senior's Health Centre
"I enjoy seeing my students get excited about applying what they have learned in school to real life.…I also love to see how they become more comfortable interacting with the elderly patients despite their hearing, mood or memory problems. It's a joy when I see patients thank them for their hard work. I feel proud watching my students confidently participate in the inter-disciplinary team rounds and present cool clinical research to my non-pharmacy colleagues. I am so blessed to win such a prestigious award only because a student would take the time to nominate me. The truth is: being a preceptor these days is never easy.…ALL preceptors deserve a reminder from their students of how much our mentorship meant to them."
Linda Plong
Shoppers Drug Mart #1362
"Helping shape future pharmacists has been one of the most meaningful ways I feel I can contribute to the profession.…Over the years, I have found it very rewarding to see students enter their placement, motivated to learn and willing to step outside their comfort zone. I get to help guide them through situations and troubleshoot with them. I also learn alongside them.…It is really lovely to be recognized by students. This recognition validates the time and work I put into teaching and reminds me that my efforts are appreciated. When students end their placement, it often feels like we have accomplished something together. I already feel like I gain so much from the experience that this award is icing on the cake."