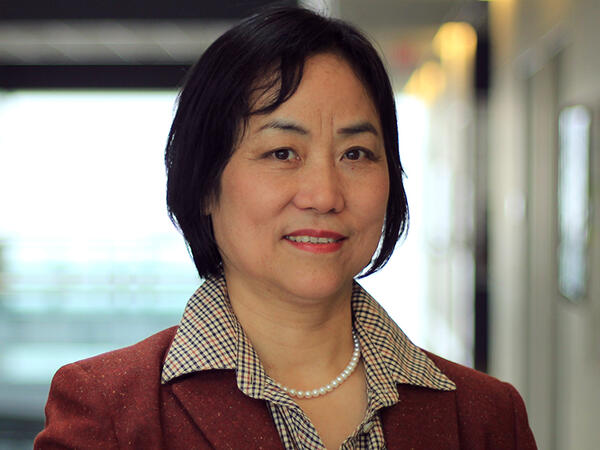 Shirley X.Y.
Wu
Drug Development & Disease Diagnostics
Drug Safety
Molecular Basis of Drug Targets & Diseases
144 College Street
Toronto ON M5S 3M2
Canada
Shirley Wu's laboratory conducts research centered on advanced pharmaceutics and drug delivery technologies for unmet medical needs. Our current projects include blood-brain barrier-penetrating nanoparticles for treatment and diagnosis of brain cancer and CNS diseases; synergistic drug combination nanomedicine for enhancing chemotherapy; bioreactive hybrid metal oxide nanoparticles for modulating tumor microenvironment and enhancing cancer therapies; rational and computer-aided design of controlled release dosage forms; stimulus-responsive systems for closed-loop delivery of therapeutic hormones for diabetes.
---
Keywords: drug delivery, cancer, diabetes, nanotechnology, micro technology, computer simulation, pharmaceutical, pharmacological, physiopathological, multidrug resistant, metastatic cancers, nanomaterials