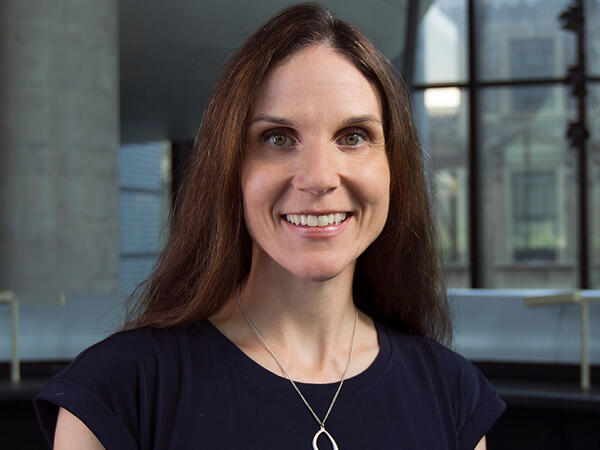 144 College Street
Toronto ON M5S 3M2
Canada
Area of Research
Sara Guilcher and the Guilcher lab lead science that aims to optimize overall health care delivery, experiences, outcomes and well-being of individuals.  Guilcher's main areas of research include transitions in care, integration of care, multimorbidity, disability, self-management, person-centred care, patient safety and hospital harm/deconditioning, alternate level of care (delay in discharge, "hallway medicine"), hip fracture, and spinal cord injury/dysfunction.
With a clinical background in physical therapy, Guilcher is an innovative health services researcher and clinical epidemiologist conducting research that crosses multiple disciplines. She is funded by the Canadian Institutes for Health Research (CIHR) Embedded Clinician Scientist program (2016-2020), and within the CIHR new investigator salary award, she is an embedded scientist with Ontario Health (Quality; formerly Health Quality Ontario).
Research Challenge
A critical problem in health care is fragmentation – that is, there is little continuity between different sectors of the health care system. This affects the overall quality of health care and is especially important for patients with complex health needs who may be seeing different health care providers. The fragmented nature of the health care system loses sight of the complexity of health and the multi-dimensional factors that influence health, and it puts patients at risk during transitions of care, such as from hospital to home. During this transition, patients are vulnerable for hospital-related harm and deconditioning.
Proposed Solution
To address complex needs with a whole-person lens, we need system transformation that includes interdisciplinary services, which are scientifically shown to improve health and wellbeing. Currently, our health care system is not financed, structured or delivered to meet the complex needs of people with multimorbidity and disability. Guilcher's research, often using mixed-methods, aims to understand how we can optimize integration of care for whole-person activation and design/evaluate interventions to address these critical system and care gaps. Improving activation through prevention and interdisciplinary services within integration of care models has impact at the patient/caregiver, clinical and system levels.
Impact to date
Guilcher and her team aim to understand care transitions from the perspectives of patients, caregivers, providers and decision makers, in efforts to co-create solutions to optimize care delivery, experiences and outcomes. Leveraging principles from learning health systems and integrated knowledge translation, Guilcher collaborates with Ontario Health (Quality) and other partners to ask research questions that are important to key stakeholders. Understanding what matters to patients, caregivers, providers and decision makers is critical to co-creating solutions to complex health system issues. Guilcher's research is improving health care quality by informing the development and implementation of solution-focused interventions and policy changes.
Publications
---
Keywords: health care, home to home, pharmacy practice, transition in care, health equity, disability, multimorbidity, micro, meso, macro, socio-economic, community