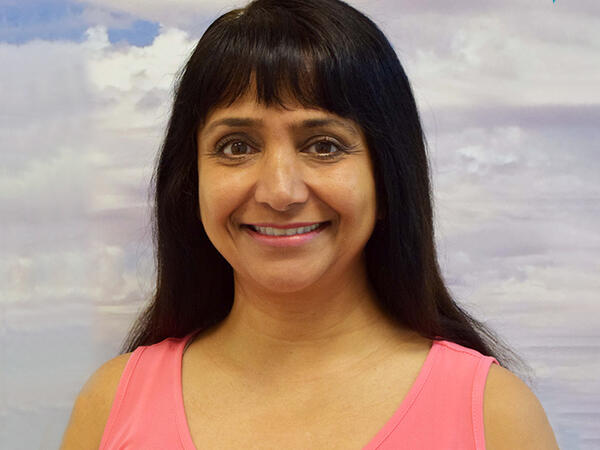 Sandra
Walker
Clinical Pharmacy Research
2075 Bayview Ave
Room E3 02
Toronto ON
Canada
Area of Research
Sandra Walker's research is focused on optimizing antimicrobial therapy, specifically antimicrobial use, patient outcomes, screening tools for infection, antimicrobial dose optimization, antibiotic resistance, antimicrobial stewardship and pharmacy practice.
Research Challenge
Antimicrobial resistance is a significant threat in modern medicine. The overuse and inappropriate use of antibiotics, as well as antimicrobial dose optimization, are key challenges in antimicrobial stewardship that can contribute to this resistance.
Walker's research aims to optimize the care of patients with infection to help improve outcomes, minimize risks to patients, and reduce the risk of antibiotic resistance in the health care setting.
Proposed Solution
Walker's research has always focused on patient care, with her research questions arising directly from her hospital practice. She and her team have used databases, retrospective and prospective study designs, and computer modeling methodologies to evaluate these questions.
For example, Walker and her team have evaluated dosing recommendations for various antimicrobial drugs in specific patient populations – including burn patients, older adults and newborns – and developed predictive tools for these populations to help clinicians identify the patients with high probability of blood stream infection.
Impact to Date
Walker's collaborative research has helped to improve the care of patients with infection and contributed to best practice in antimicrobial stewardship and infectious diseases. As a result of her work, practices regarding antimicrobial use have changed both at Sunnybrook Health Sciences Centre and more broadly.
For example, a recent study examining aminoglycoside dosing in burn patients resulted in changes to dosing practices at Sunnybrook. In addition, a study of continuous versus intermittent vancomycin infusion in patients on prolonged therapy demonstrated that continuous infusion has reduced risk of nephrotoxicity and may be preferential in selected patients. This practice was already in use at Sunnybrook and is now being implemented in other hospitals.
Another recent study provided the first rigorous study design with results demonstrating the importance of the hospital's antimicrobial stewardship program in reducing hospital-acquired resistance rates. Walker and her team evaluated resistance rates before and after implementation of the program, demonstrating that hospital-acquired resistance rates declined by about 10% after implementation, while community-acquired resistance rates continued to climb over the same time period.
---
Keywords: antimicrobials, dosing, screening tools, resistance, pharmacokinetics, pharmacodynamics