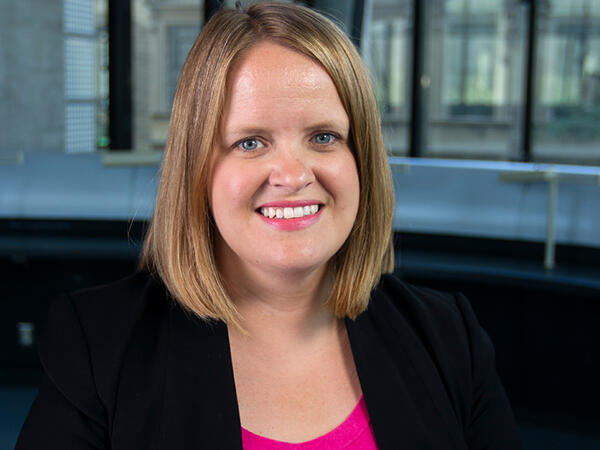 144 College Street
Toronto ON
Canada
Natalie Crown is an Assistant Professor (Teaching Stream) and the Director of the Doctor of Pharmacy (PharmD) program at the Leslie Dan Faculty of Pharmacy.
She completed her BSc.(Pharm) at Dalhousie University, a pharmacy practice residency program at the Queen Elizabeth II Health Sciences Centre in conjunction with Dalhousie University, and her post-baccalaureate PharmD at the University of Toronto. 
She coordinates and teaches across the professional pharmacy programs.  Her course co-ordination responsibilities include: PHM230: Physical Assessment and Injection Techniques in the PharmD program, and PHM1143: Advanced Pharmacy Practice Leadership in the Masters of Science in Pharmacy (MScPhm) program. Her area of educational scholarship focuses on simulation to teach practice skills, and pedagogies to enhance active and collaborative learning in the large classroom environment
Crown is an experienced clinician with almost 20 years of practice experience in the areas of general internal medicine and cardiology, mostly in ambulatory care. She co-developed one of the first accredited Canadian residency programs in ambulatory care at Women's College Hospital, serving as the program co-ordinator (2012-2015) and director (2015-2021).