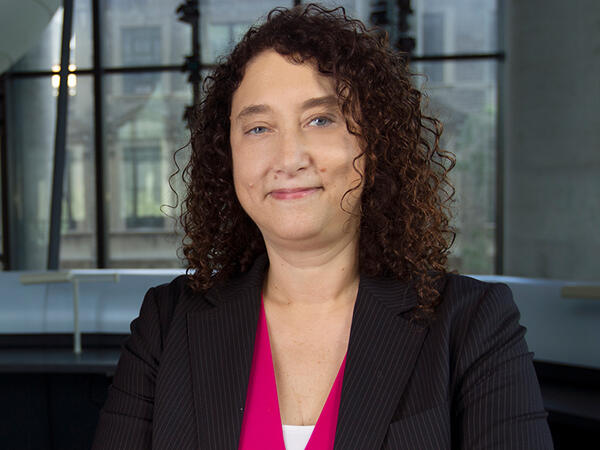 Lisa
Dolovich
Clinical Pharmacy Research
Drug Safety
Health Services Research
Area of Research
Lisa Dolovich is a Professor and Dean at the Leslie Dan Faculty of Pharmacy, University of Toronto. Her research interests focus on keeping people healthy at home including the evaluation of interventions that can improve health care delivery and medication management, pharmacy practice including pharmacists' integration into primary care, and how the collection of and discussion about a patient's health goals, risks and needs affect medication management and patient health.
Research Challenge
The lack of integration within the health care system is a significant problem that compromises the quality and expected effectiveness of patient care. Situations of inadequate collaboration among health care providers or between patients and their health care providers or poorly connected health care structures and processes may result in patients taking too many, too few, or an inappropriate combination of medications. As a result, people will not obtain the expected benefits from their medications and may experience medication-related harm. Pharmacists play an important role in helping people maintain or improve their health and vitality through better medication choices and management but they are not integrated with the rest of the health care team.
Proposed Solution
Dolovich leads a number of health research programs aimed at enhancing patient health through the management of medications in community and primary care. These programs aim to identify ways health care teams can work together and evaluate the clinical and policy-level implications of interventions that aim to improve prescribing, patient medication-taking behaviour and people's quality of life. Dolovich uses a variety of methodologies including implementation science, patient-oriented research, clinical trials, qualitative research, structured literature review, and survey studies.
Impact to date
Dolovich's research has contributed to the inclusion of pharmacists as members of interdisciplinary team-based care in Ontario, building of the evidence-based foundation for professional pharmacy services and chronic disease management in pharmacy settings, the enhancement of pharmacy training programs, involvement of community volunteers in primary care settings, and advances in research methods in the health services field. Her research insights will support the implementation of better practices around medication management, improved continuity in health care, and will call attention to the patient experience to promote better practices in patient-centred care.
Publications
---
Keywords: primary care, drug safety, pharmacy practice, Health TAPESTRY, DSECT