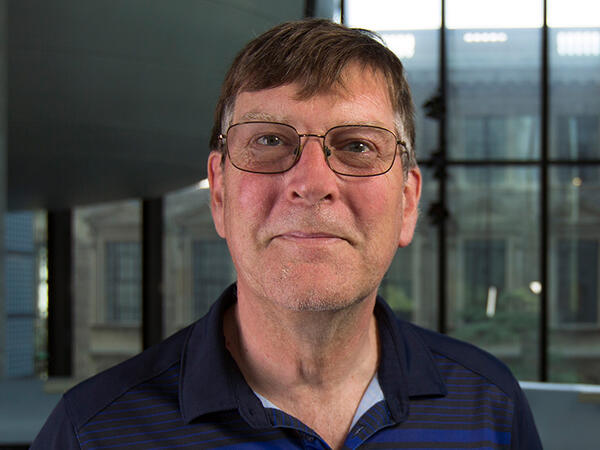 Ian
Crandall
Drug Development & Disease Diagnostics
144 College Street
Toronto ON M5S 3M2
Canada
Area of Research
Ian Crandall evaluates novel classes of chemical compounds for their effectiveness against neglected diseases, with a focus on malaria caused by the parasite Plasmodium falciparum. He uses malaria cultures and mouse models to assess the activity and mechanism of action of the compounds he screens, with a final objective of finding drug candidates that improve patient outcomes.
Research Challenge
Malaria is a significant global health problem, affecting hundreds of millions of people, mostly in the developing world. Malaria is caused by several different species of Plasmodium, with P. falciparum causing a particularly severe, and potentially fatal, form of the disease. Treatment is currently available; however, the malaria parasite is increasingly drug resistant, and new classes of antimalarials, as well as ways to extend the life of current classes, are urgently needed.
Crandall has developed compounds that sensitize parasites to current drugs; however, another approach is to work with medicinal chemists to find new classes of drugs with novel mechanisms of action. Finding novel antimalarial candidates reduces the probability that the parasite has no pre-existing resistance to them, and helps us to focus on targets that allow the host to mount a better immune response.
New antimalarial drugs are widely used in resource-poor settings, and must be as inexpensive as possible; therefore, academic researchers need to lead this type of research.
Proposed Solution
Crandall and his team are focused on finding new compounds to help people with malaria eliminate the parasite and to improve health outcomes. Compounds currently under development interfere with the biochemistry of the malaria parasite; however, they also change the host's response to the presence of the parasite by reducing inflammation and thereby reduce the impact of the infection.
Compound evaluation typically starts with determining the effect of an individual compound on malaria parasites and mammalian cells in culture in order to establish the relative activity and selectivity of the compound. Further work is then undertaken to determine the compound's target in the malaria parasite. This information is then evaluated such that the structure of the compound can be updated to improve its activity and selectivity. Promising compounds are evaluated in mouse models to determine if they have the potential to be a drug.
Impact to date
Crandall has published more than 50 papers and holds multiple patents related to anti-malarial compounds and the diagnosis of parasitic diseases. His team has produced multiple lead compounds that have been successfully evaluated in cultures of the malaria parasite and are now being tested in animal models, with the aim of moving the best drug candidates forward to clinical trials.
He is also part of a Toronto-based research community that is focused on raising awareness of neglected diseases, such as malaria, worm infections and protozoal parasites, and developing drugs to treat these diseases. The group's expertise attracts researchers from around the world to make progress in finding treatments for these diseases that often affect the world's poorest countries.
Publications
---
Keywords: antimalaria, drug development, malaria, pathogenesis