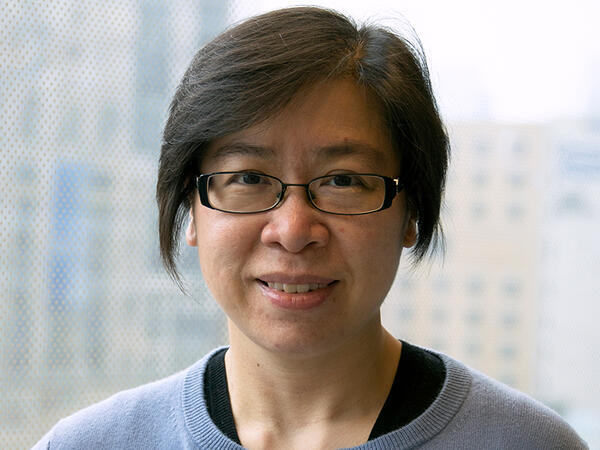 144 College Street
Toronto ON M5S 3M2
Canada
Area of Research
Certina Ho's research focuses on experiential education, educational scholarship and medication safety initiatives related to community pharmacy practice. She uses a mixed methods approach to understand the number of medication errors that occur, as well as the reasons behind these errors, in order to develop practical and effective safety initiatives.
Research Challenge
Many medication errors that happen in pharmacies are due to human errors that occur for a variety of reasons. Researchers need a clear measure of the number of errors that occur, as well as an understanding of the reasons behind these errors, to develop practical strategies to address and reduce these errors.
Health care practitioners strive to improve patient and medication safety, but at the same time, interventions to reduce errors are often seen as costly, time-consuming or a compromise to workflow efficiency. As a result, they often hesitate to participate in quality improvement or research initiatives to develop safety interventions, despite their interest in doing so.
Proposed Solution
Certina Ho's research aims to identify practical and feasible ways to improve patient and medication safety. She conducts retrospective studies using quantitative and qualitative methods to understand the narratives behind medication errors, which may suggest possible solutions. She engages frontline staff, pharmacy owners, regulatory colleges and students in the research so that the solutions meet their needs and are not disruptive to workflow.
Ho has led retrospective reviews of medication errors in community pharmacies in several provinces. A recent large-scale review examined medication errors reported by pharmacists over a seven-year period in Nova Scotia. The review quantified the number of errors, identifying that most are near misses and less than 1% of errors reached the patient and caused harm. She also reviewed the hundreds of errors that did cause harm to understand what led to these errors, such as high-risk processes in pharmacy practice, communication gaps and preventable adverse drug reactions.
Impact to Date
Ho has published a number of papers related to patient and medication safety and presented nationally and internationally. She has conducted multiple qualitative and quantitative medication incident analyses in provinces across Canada, and her research has contributed to the implementation of mandatory reporting of medication errors in several provinces.
Awards
2019 E. Amy Eck Award, Canadian Society of Hospital Pharmacists (Ontario Branch)
2018 Wellspring Leadership Award, Canadian Foundation for Pharmacy
2017 Exceptional Achievement in Research and Academia Award, Ontario Pharmacists Association
2015 Pharmacy Innovation Award, CanadianHealthcareNetwork.ca / Pharmacy Practice+, Commitment to Care and Service National Awards
Publications