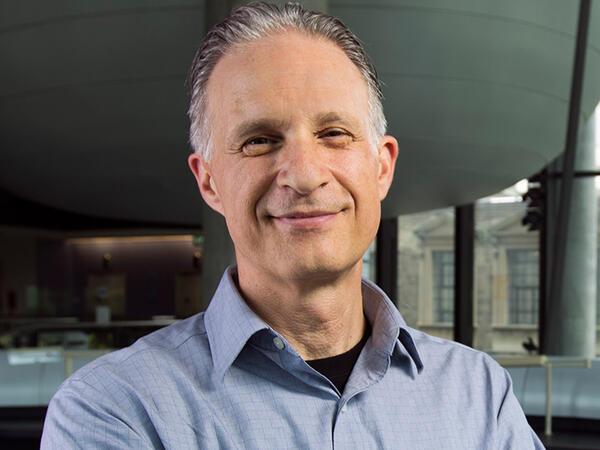 Carlo
DeAngelis
Clinical Pharmacy Research
Drug Safety
Health Services Research
Sunnybrook Health Sciences Centre
Toronto ON
Canada
Area of Research
Carlo DeAngelis' research is focused on understanding how the immune system is involved in causing the side effects of anti-cancer treatments. He is particularly interested in the immune system's role in causing pain, and he uses cell and animal models to study how plant-based cannabinoids may act on the immune system to prevent pain.
DeAngelis is also a pharmacist at the Odette Cancer Centre and owns a community pharmacy in Woodbridge.
Research Challenge
Chemotherapy and radiation therapy are essential cancer treatments, but they can cause a number of side effects, including nausea/vomiting, acute pain and long-term pain from nerve damage.
Early research suggests that chemotherapy drugs may act on the immune system in ways that lead to pain, but the underlying mechanisms of this interaction are not well understood. Current interventions are focused on managing pain in patients; however, a better understanding of the underlying mechanisms may suggest ways to prevent pain, including the use of cannabinoids.
Proposed Solution
DeAngelis is studying how anti-cancer drugs affect the immune system and cause pain, and whether cannabinoids may be able to alter the body's response to these drugs in such a way as to prevent pain from occurring. As a Clinician Scientist, he collaborates with researchers in the Leslie Dan Faculty of Pharmacy to conduct studies in cell and animal models to understand how the immune system may lead to pain and whether this response can be prevented, with the goal of quickly translating the work to benefit patients.
Impact To Date
DeAngelis is a recognized leader in the field of cancer and cancer treatment associated side effects. He co-led a large clinical trial studying the use of dexamethasone to prevent acute pain flare following radiation to treat bone metastases, which has since become standard of care. He has also led systematic reviews related to preventing nausea/vomiting, which have helped to change clinical guidelines and recommendations.
In more recent work, he and his team led a comprehensive assessment of taxane acute pain syndrome (TAPS), in which they followed a group of women taking docetaxel (part of the taxane class of drugs) for multiple cycles and one year after therapy. The team is now examining the underlying cause of TAPS and whether cannabis can help to prevent it.
DeAngelis also leads the Cannabis Consultation Service at Odette Cancer Centre, which provides guidance to cancer patients about cannabis use.
---
Keywords: oncology, supportive care, pathophysiology, pharmacodynamics