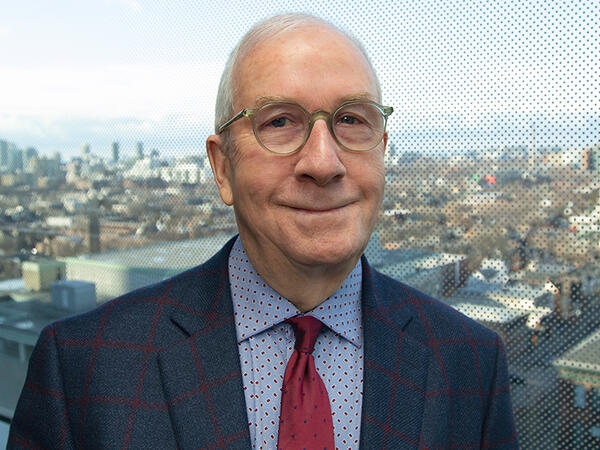 144 College Street
Toronto ON M5S 3M2
Canada
Wayne Hindmarsh is Dean Emeritus and Professor of the Leslie Dan Faculty of Pharmacy at the University of Toronto. He served as Dean at the University of Toronto for 11 years, from 1998 to 2009. Previously, he was Dean of Pharmacy at the University of Manitoba and Assistant Dean at the College of Pharmacy at the University of Saskatchewan.
Hindmarsh's academic credentials include a Bachelor of Science in Pharmacy and a M.Sc. from the University of Saskatchewan and a PhD from the University of Alberta. Among his many research accomplishments, he is the author of two books dealing with drug-related topics: 1) "Drugs. What your Kid Should Know," a widely acclaimed book used by numerous libraries, high schools and parents, and 2) "Too Cool for Drugs" (co-authored with a professional counsellor), a book aimed at primary school children dealing with peer pressure and the problem of drug usage. He is also the author of more than 80 scientific articles related to drug distribution and forensic toxicology.
Hindmarsh has served as President of the Association of Deans of Pharmacy of Canada, the Association of Faculties of Pharmacy of Canada, the Canadian Council for Accreditation of Pharmacy Programs, the Pharmacy Examining Board of Canada and the Canadian Foundation for Pharmacy. He has also represented Pharmacy on Hospital Boards in Manitoba and Toronto, and recently completed a term as a member of the Pharmacy Council for the Ontario Government.
Hindmarsh is a Fellow of the Canadian Society of Forensic Science, the Canadian Academy of Health Sciences and the International Pharmaceutical Federation.